Went out for supper with the family to Swee Choon last night after Bzb! I only had a few vegetables for dinner so I was starving. This time, as we did not have a lot of people to help demolish the food, we just ordered a few dishes that we either absolutely loved or have yet to try.
Salted egg yolk custard pau
The usual dim sum must-have item. Molten golden custard, soft white skin...'nuff said.
Red been pancake
Crispy pancake with red bean paste spread in between. The filling was not very generous and the skin too oily. I do not see how this can be a "star" item but perhaps it's just on this occasion that it fell short.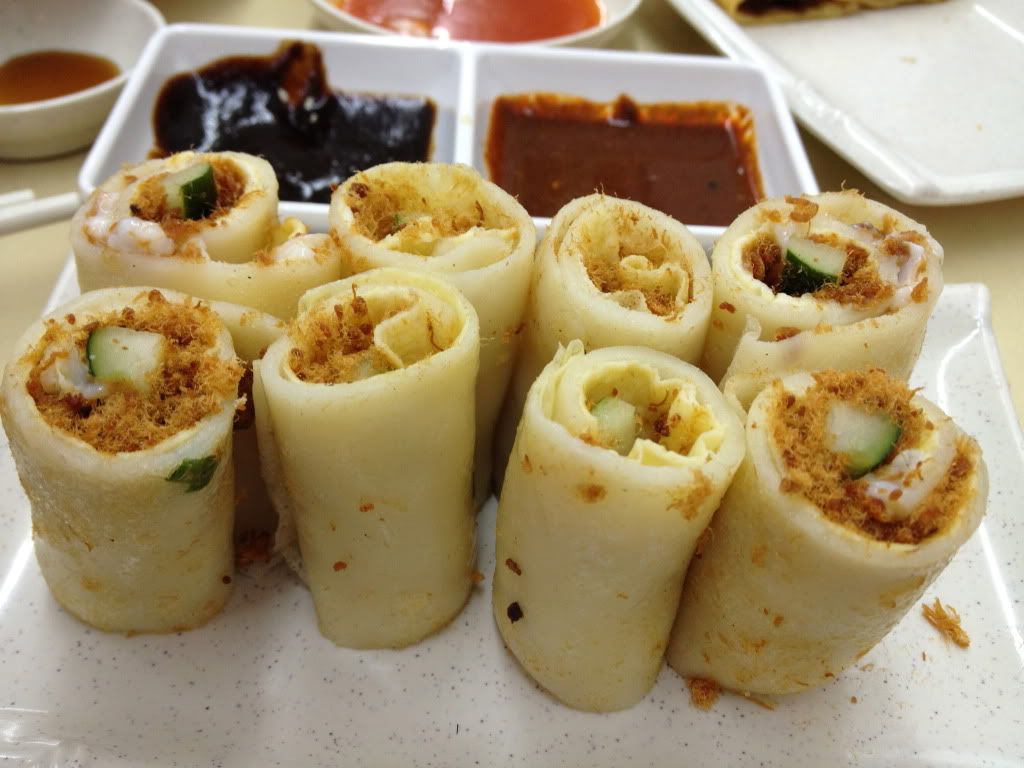 Layered pancake with egg and meat floss
This is by far my favourite item from Swee Choon! Yes, I love this even more than the egg tarts and har gows! The skin is thicker than the usual popiah skin or crepe skin, really much like a thin pancake. It's sort of like a Japanese maki, rolled with egg, meat floss and a cucumber. This was so good, I had about five of them! Who cares about calories when it comes to good food, right?
Mango and pomelo sago
My mother was craving for a chilled dessert hence the order. It almost gave me diabetes.
Despite not having a really "fixed" favourite dim sum item, I think the layered pancake dish stands a great chance. I wanted to have a lot more food but I was just spoilt for choice! The huge menu and order chit really can be intimidating. Nonetheless, I foresee many subsequent trips to Swee Choon, despite it's hard-to-reach location.
P.s. Service is great, too.
Swee Choon Tim Sum Restaurant
187/191 Jalan Besar
6294 5292
Monday – Saturday 6pm – 10am, Sunday & Public Holidays 6pm – 12pm